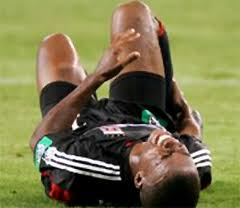 Cramps are caused by too little oxygen to the muscles. These spasms can be painful. Cramps happen when laying in an uncomfortable position, dehydration in muscles due to excessive heat, overuse of muscles, pregnancy and lack of flexibility in your muscles.
Mag Phos is the homeopathic remedy used during acute and sharp cramps. Mag Phos is a cell salt. Many cramps are caused when excessive sweating is present. The body losses salt through sweat. Mag Phos helps to add back the lost salt during muscle spasms. This remedy also helps with cramps in the stomach,face and cramps caused during pregnancy. Take mag phos 6Xabout 3 times a day, 4 tablets per serving for about 10 days.
Arnica montana is used to treat cramps in muscles due to overuse. Too much weight lifting may cause muscles to become weak without enough rest. Arnica helps these muscles to recover quickly and avoid cramping. Use Arnica ointment to treat the muscles. Rub them into the sore muscles to help. Arnica 6X can also be taken, if some muscles can not be rubbed well.
Cuprum Metallicum is used to treat cramps in the leg and feet muscles. These remedy is popular with sport athletes. These cramps start with excessive weather or sudden temperature change. The remedy should be taken in a 6X potency for ten days, 3 to 4 tablets per serving.
These medicines help to stop cramps and help lessen the severity. However, some things must be done on the user end to prevent cramps all together. Going on a regular streching program will help avoid cramps. This increases oxygen to the muscle. Going for a massage will also help ease cramps. Massages can also help increase blood flow and work out the cramp from your system. Monthly massages will help increase flexibility in your muscles.