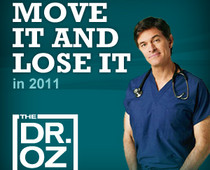 Dr Oz., a cardiothoracic surgeron, is a proponent of homeopathy. This surgeon specializes in the surgical treatment of chest where patients often have heart disease and lung disease. The doctor has been featured on the Oprah show. He also has his own tv show and radio show. He supports integrating conventional therapy and alternative types of medicine.
Homeopathy is used by him and his whole family. Two of the drugs used by him and the family are arnica and oscillococcinum. The first one is used to treat soreness of muscles. The second medicine is used to treat the flu. Arnica has not been shown to reduce soreness in any double blind placebo based trial. Oscillococcinum has been shown to reduce the flu by about 6 hours in large trials. More research on both of these medicines are needed. Dr. Oz has published articles that homeopathy may be used to treat certain conditions such as migraines. Dr. Oz also had done a segment on his show about homeopathy.
Contary to popular belief, many doctors are not against homeopathy or alternative treatments. They believe alternative type treatments may be used with conventional treatments for a better patient outcome. In Europe, homeopathy is often used with conventional treatment to help patients have a better treatment outcome. The US is slowly coming around to alternative type of treatments.