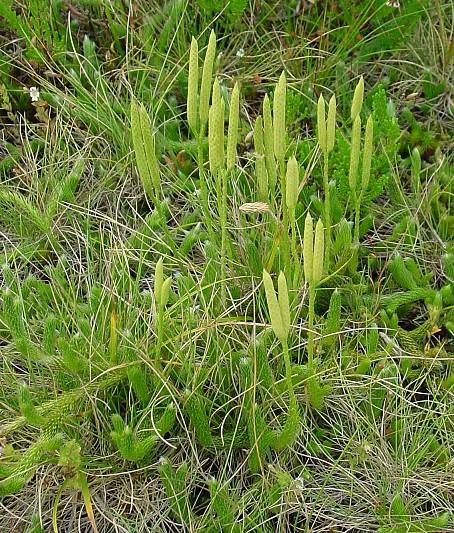 Lycopodium clavatum, also known as Stag's Horn or Wolf Paw Clubmoss is widespread in northern temperate, sub arctic and alpine environments. Lycopodium clavatum is an ancient species resembling some of the earliest plants to live on land. A powder is prepared from the spores of the Lycopodium pollen, which has many commercial uses including as an explosive for special effects in the film industry.
Lycopodium acts through the nerves of sympathetic nervous system and on the mucous membranes, liver, blood vessels to producing excessive lassitude and decrease the tone, debility to solve abdominal and urinary disturbances. This is suitable to persons with extremes of age, children and old people.
It is used in homeopathic medicine today to treat minor skin wounds or with complexion pale, old looking, thickened, wrinkled skin, acne, freckles, and brown spots. It is also used as a topical application for wounds to stop bleeding. The spores are still medicinally employed by herbalists, both internally and externally, as a dusting powder for various skin diseases such as eczema and dental caries or to prevent chafing in infants.
Lycopodium is said to be useful for all complaints of the urinary problems, dyspepsia, constipation with ineffective urging, excessive flatulency, protrusion of rectum during stool, hemorrhoids, and in reproductive organs for inflammations and hardening of the testes. It could be used to reduce kidneys stones with straining to pass water and kidney infections. It is also been used in throat affections, some cases of right-sided lung infections where resolution is delayed, rattling of mucus, and hollow cough with extreme exhaustion.